I love browsing around for tips and tricks and just generally enjoy reading about other's experiences and lifestyles. Every so often I'll come across posts that I adore, and today I've decided to share some of those with you. Make sure you check them out, they're really great!
---
How to beat your midday slump
Paula from Thirteen Thoughts shared a post recently about how to beat your midday slump. I clicked through to the post as soon as I saw it, because this has always been a problem for me. I'll have lunch and then all I feel like is having a nap. She's shared some pretty great tips, make sure you check the post out.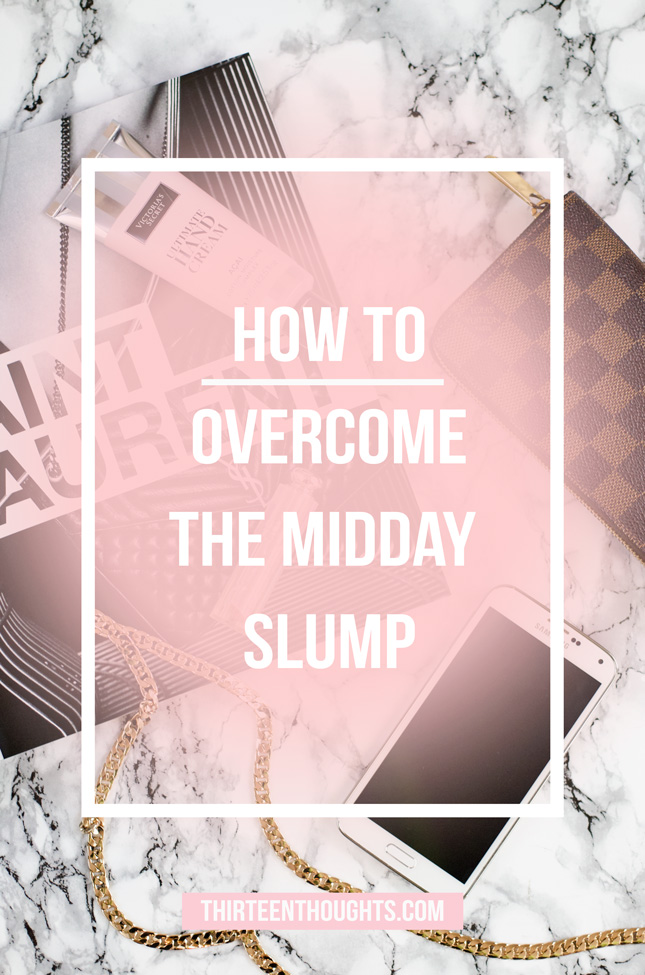 ---
17 healthy snacks to pack in your mason jar
I don't even own a Mason Jar, but I feel like I have to get one now. The people behind Hello Glow shared this post and it has really inspired me to try to bring in snacks to work. Otherwise I just end up snacking on really unhealthy things. These look so pretty too!
---
Make your popcorn awesome!
I don't eat popcorn that often, but I have a feeling I would eat it a lot more often if I followed the tips shared by The Pioneer Woman recently. It made me crave popcorn immediately. Definitely have to give these a go, you should too!
---
Turn a tiny balcony into an outdoor oasis
I currently live in a house, so I don't have a balcony, but I'll be moving to Sweden soon, and my dream is to buy my own apartment. If I do, I'll definitely be decking out the balcony for summer. Imagine sitting there with a glass of wine and some good company. Amazing. Thanks heaps for the inspiration Style Me Pretty!
---
Recipe: Salted Caramel Sugar Cookies
Oh my gosh, yes please. I feel like making these right away, but I'm not at home at the moment, so I can't. They look super cute and I bet they're absolutely delicious. Thanks to Julie Blanner for the recipe!
---
Have you written a really awesome blog post lately? Let me know, and it might make my next list!